JUST LAUNCHED
We're very excited to launch our very apartment concept in collaboration with DLF!
For those of you who missed it in this weekend's edition of Hindustan Times Brunch, we've got some great pictures below. You can also book an appointment to go visit the apartment.
THE CONCEPT
Interiors should reflect your life, your personality and your needs, otherwise your home is not a home.
For this project, we imagined a well-travelled couple with teenage children. The husband is an MD at Apple and his wife is an art gallerist. Both have a passion for good design with a preference for contemporary books and artefacts. They also throw legendary dinner parties and our known for their fabulous cocktails.
We also wanted to create a home that would remain fashionable and timeless and achieved this by combing mid-century modern, classic and contemporary elements. Warm luxurious materials alongside a neutral and sophisticated palette were used to harmonize our interiors with the architecture and the glamorous finishes of the Crest apartments.
THE APARTMENT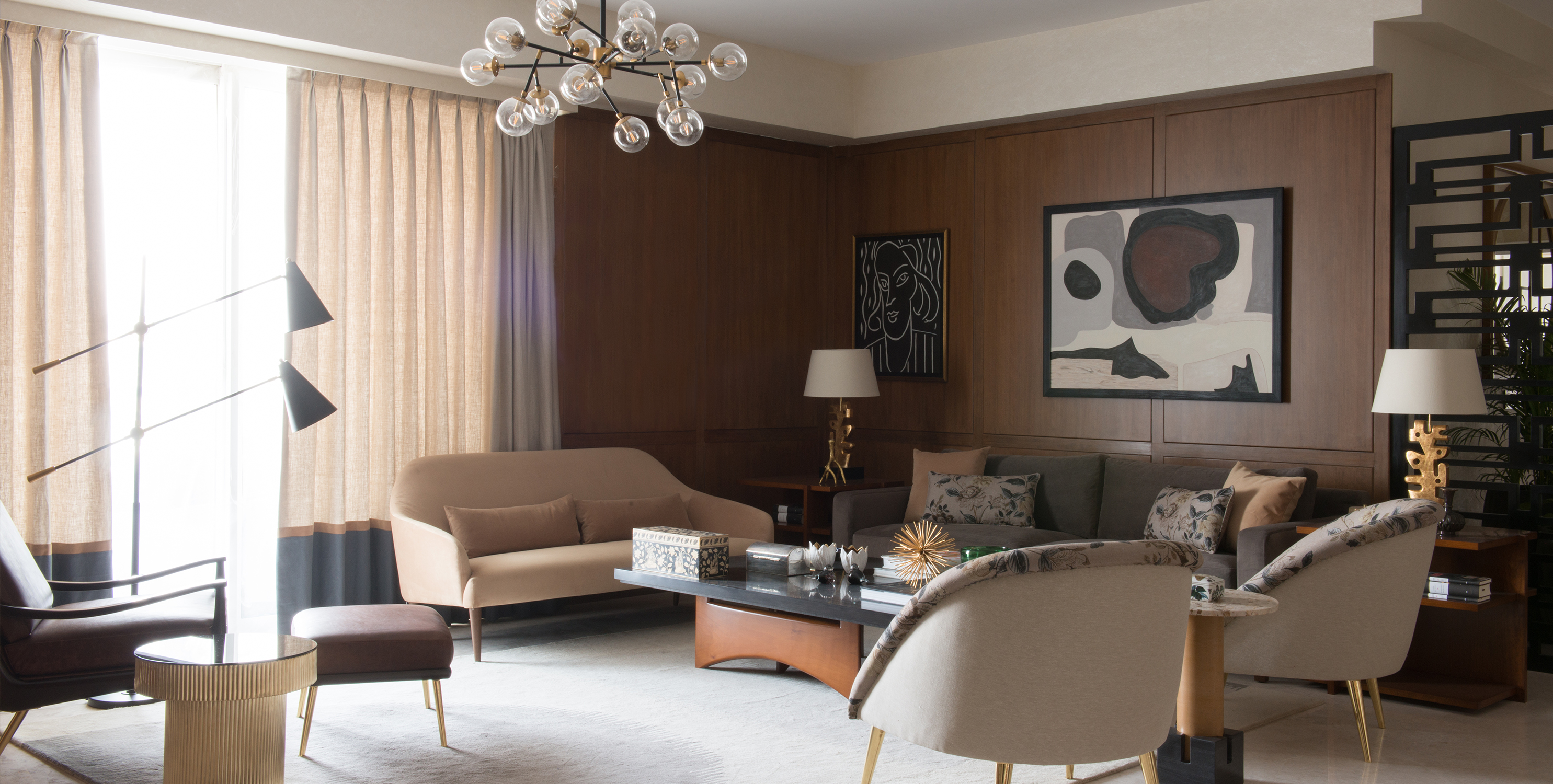 BOOK NOW