Iqrup + Ritz was launched by mother & daughter duo Iqrup & Ritika Dhamija in 2014 to meet the growing need for contemporary furniture and home decor that emphasised thoughtful design, expert craftsmanship & understated luxury.
So what has happened since then?
…quite alot.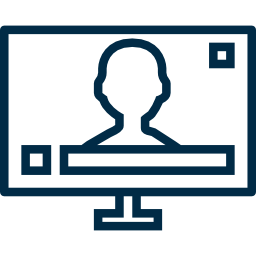 BREAKING NEWS – AD100
We're thrilled to see our very own Iqrup Dhamija and our sister firm Iqrup Design among so many of our favourites and friends in Architectural Digests Top 💯 Architects and Influencers, 2018 and 2019 .
EDIDA

 2018 Furniture Designer of the Year

We were thrilled to win the EDIDA 2018 Furniture Designer of the Year.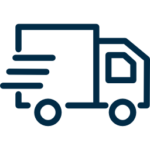 FROM DELHI TO ZIMBABWE
We've delivered thousands and thousands of furniture across India to cities like Mumbai, Chennai, Pune,  Kolkata, Bangalore, Gurgaon, New Delhi, Hyderabad and more.
We've also launched Iqrup + Ritz in the London and delivered our pieces all the way to Scotland. But our reach doesn't stop there, we've also delivered to clients in Singapore, Dubai, Switzerland and Zimbabwe.
Beautiful design & expert craftsmanship has no borders!
TEAMWORK MAKES DREAMWORK
We've collaborated with EDIDA winning home decor brand Safomasi (you can read more about that here)  to produce exclusive fabrics for our furniture collections.
We've also worked with leading brand Asian Paints to create an exclusive range of furniture designed around their themes for 2018. Watch this space for more projects in the works.

A FAVOURITE WITH THE AD100
We've worked with most celebrated architects and interior designers to furnish the most stylish residential and commercial properties, including AD100  and Elle Honours architects and interior designers such as Ravi Vazirani, Elsie Nanji, Ashiesh Shah, Neterwala & Aibara, Vaishali Kamdar, Iram Sultan, Studio Lotus, Ayush Kasliwal, Studio HBA, Mancini Enterprises, Studio LAB, Ritu Nanda Designs & Architecture BRIO.
Other notable interior designers and architects include Soumya Souk, Varun Motihar & Kevin Samuel.
We were recommended by Asiesh Shah in Vogue as one of the best places for buying furniture and home accessories.

CONCEPT APARTMENT
In 2018 we've also launched our very first apartment concept in collaboration with DLF!  Our apartment in DLF Crest Gurgaon is based around an imaginary well-travelled, design savvy power couple. Book an appointment or see more images here.
GET THE DESIGN SCOOP!
We've been featured in all the top magazines and newspapers not only in India but also internationally. To name a few: The Economist, India Today, Hindustan Times, Times of India, The Hindu, Architectural Digest, GQ, Elle Decor, Good Homes, Living Etc, House & Garden UK, Homes & Gardens UK, Vogue, Harper's Bazaar and Design Sponge US.  To add the cherry on top, we've also been featured on NDTV (watch here). See more press here.
VOGUE CASA'S NO. 1
We were so excited when we got voted no 1. on Vogue's Cool List. Check out the feature here: Vogue Casa Cool Guide.
GOOD HOMES TOP 50
We made it on Good Homes Top 501! Read all about it here: Good Homes Top 50.

THE CELEBRITIES' CHOICE
Famous artists and celebrities have bought from Iqrup + Ritz and sat on our furniture, including art duo Thukral and Tagra, Bollywood actor Ranbir Kapoor,  Bollywood actress Deepika Padukone,  actress & writer Kalki Koechli (featured here), as well as notable politicians Kapil Sibal and Arvind Kejriwal.
Famous Bollywood actress Juhi Chawla has also bought from us!
Our furniture has also graced the set of popular reality TV show Vogue BFFs.
GOING TO THE DESIGN BALLS
We've been involved in several events including Beautiful Homes Masterclass, India Design ID (2014, 2015, 2017 2018, 2019), AD Design Show, Decorama, and Pink Post It.
Whew!
A lot has happened since we've launched and there's still so more to come. We've got lots of exciting things in the wings including more collaborations, more collections – just more, more more!