Who?  Mario Testino, iconic fashion photographer. Born under the sign of Scorpio.
Why?   Described as a "Casa of Curiosities" it tells the story of the Mario Testino's journey from Peru to England and the many other places he has visited and lived in.  "I like the idea of things that show your travels around the world—show your life," says Testino. "And I enjoy the idea of all the different cultures meeting here. Japan meets Peru, Peru meets America, America meets England, England meets Denmark, Denmark meets France, you know. Total integration of cultures. I guess it's the future, no?"
Where?  Hollywood hills, Los Angeles.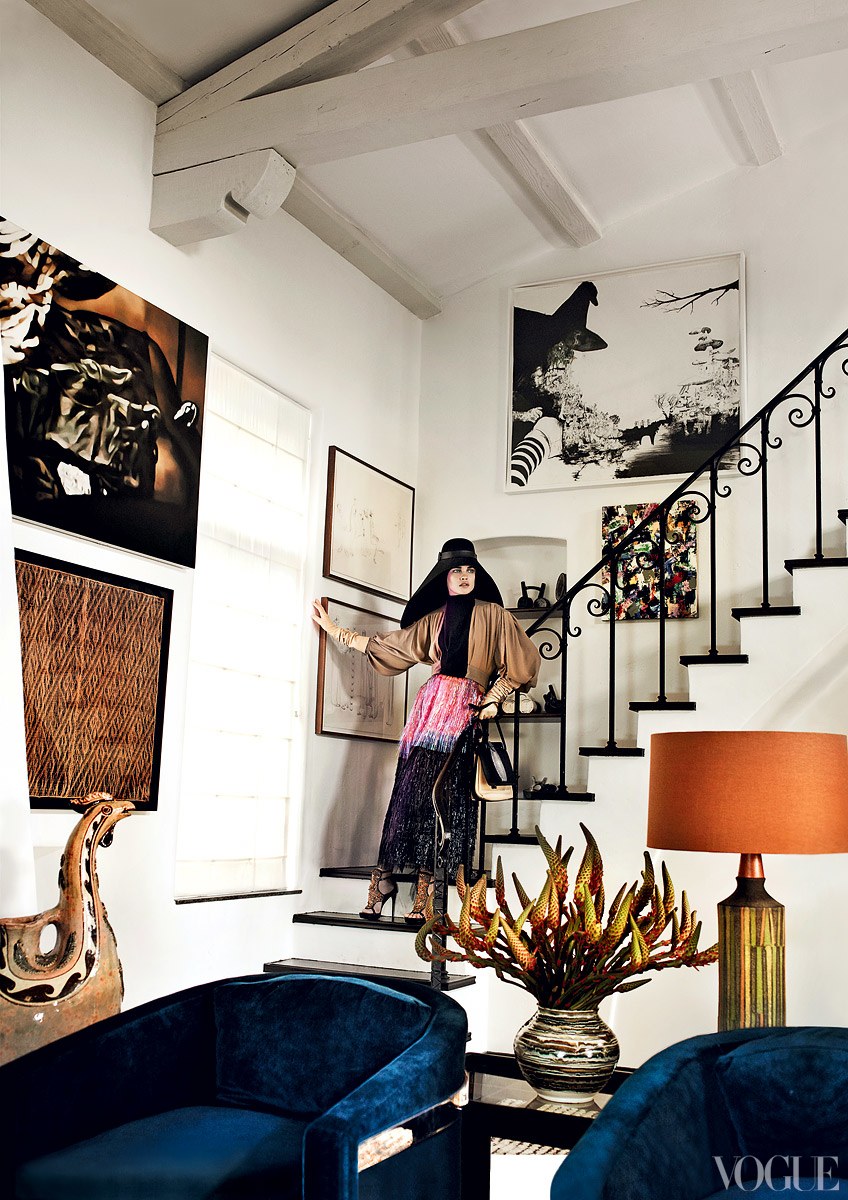 source: vogue.com