Read our Spotlight Series where we interview taste makers and trendsetters in their field. Get to know the designer, architect & artist in ten questions that reveal their favourite places, their design loves and the career that could've been. First, is  one of our favourite interior & furniture designers, Varrun Motiha, director of architecture firm MOVA1 based in New Delhi.
Varrun Motiha
architect
What is something that people don't know about you?
I enjoy the building and contractual process as much as the design process. My greatest strength and flaw as a designer today is that I have to be torn away from my work sites and forced back into paperwork and drafting.
If you weren't a designer, what would you be?
I considered culinary school alongside design school back in 2007. So my answer would have to be- chef de cuisine?
Delhi or Bombay?
Delhi for its proximity to the northern mountains. Bombay for its proximity to the rolling hills and beaches of the southern peninsular.
I am coming to terms with the fact that I don't derive a great deal of pleasure from city life. At a macro level, I find all cities very similar in what they offer. In the long run, I see myself visiting cities for holiday purposes while living and working in a countryside town.
A museum you adore?
Its not exactly a museum, but I enjoyed going to Trivini Planetarium when I was a child. Its located at the end of Shanti path, New Delhi. Viewing one of their shows on the cosmos is my earliest memory of a waking dream. I have since similarly enjoyed visiting the planetarium and astronomy centre at the Smithsonian in Washington DC and at the Royal Museum in Greenwich, London.

What's one thing that every room needs?
A beautiful and effective piece of lighting, and a meaningful piece of art.
What was your first ever purchase for your home?
A hand woven leather and suede bench. The piece has experienced its share of wear and tear over the years but it's something that I know I will never part with ever.
If you could steal anyone's home to live in whose would it be?
Mies Van Ver Rohe's Farnsworth house along the fox river in Illinois. It would be a dream to spend 1 year at Farnsworth experiencing every season- summer, fall, winter and spring, the way Mies Van Der Rohe intended. The way nature intended.
What colors are you loving at the moment?
White, shades of green, honey comb jute, ash wood, saddle brown leather, mirror steel in shades of silver, gold, rose, copper etc.
Your favorite coffee table book?
Don't have one (literally do not own a coffee table book)
What's you're favourite Iqrup + Ritz piece?
Undoubtedly the Fritz sideboard. It's stylish in all the right ways.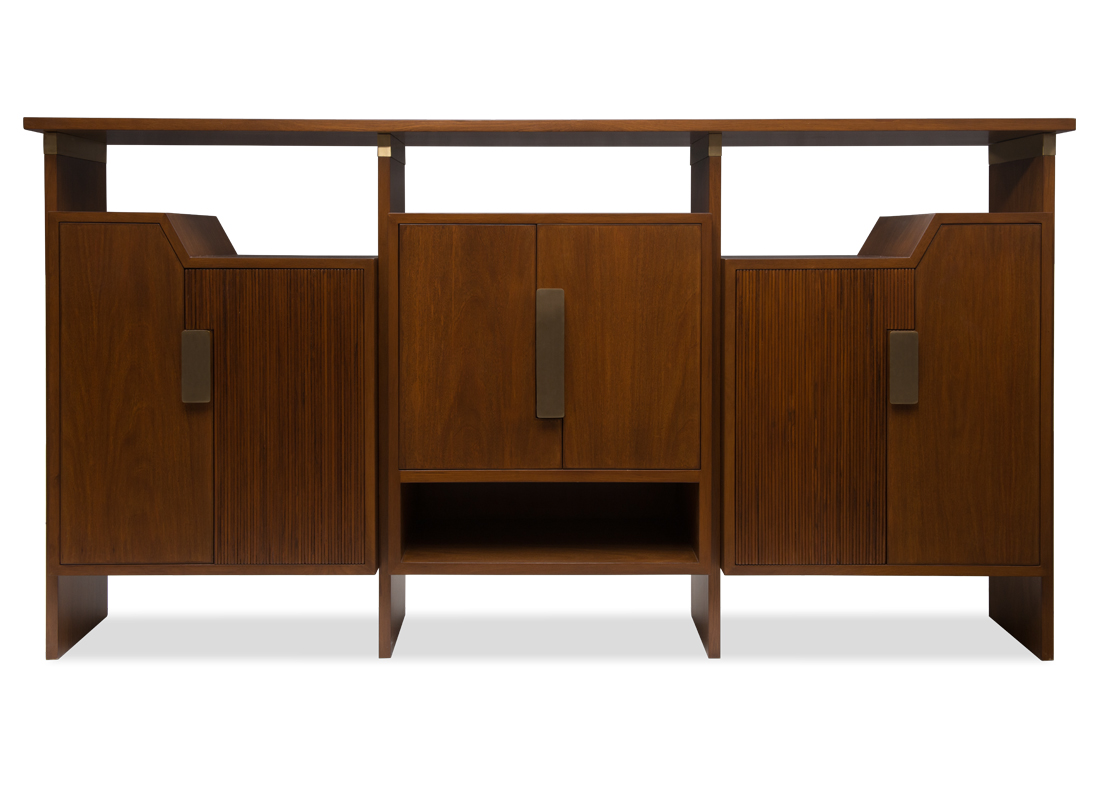 Fritz Sideboard, available from iqrupandritz.com
Current Projects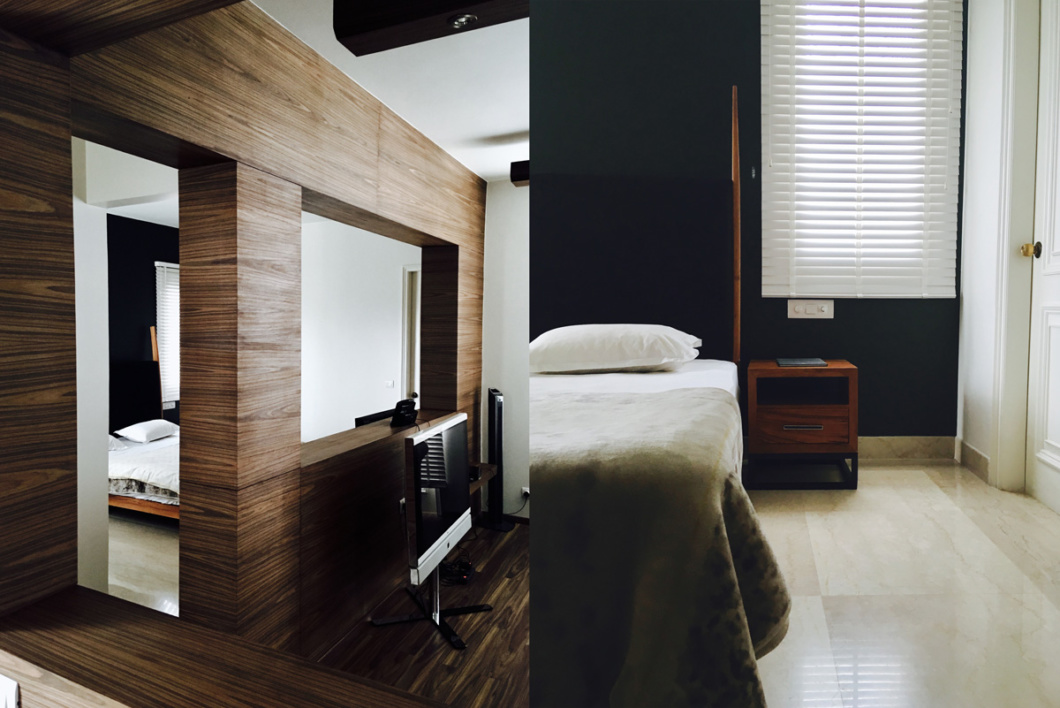 Singh Studio Conversion
Bhasin Residence
Crescent Mall Public Space Renovation
About Varrun Motihar: Having grown up in a family of art historians, artists and writers, Varrun Motihar's interests have always pivoted around design and the liberal arts. Before beginning his successful career in design, he worked as a journalist, a research associate and an analyst. He has a Masters Diploma in Interior Architecture from the KLC School of Design, London.